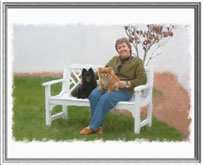 Barbara Woolard
I was looking for a photographer who could capture the strong bond I have with my two girls. I drive by Chagares Photography on a daily basis on my way to work. I was very concerned that the girls would not cooperate with Jim. They normally do not relate well with strangers and they tend to be fairly shy. Both Jim and Deb were fantastic with them. They knew how to pose me with the girls and Jim made hilarious animal noises that made their ears perk up. I was shocked how cooperative the girls were. Thanks Jim and Deb for a wonderful experience and a product I will cherish forever. I am extremely satisfied.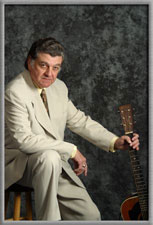 Mark Freeman - Rebel Records
Hey Jim, I looked at those snow shots. That is EXACTLY what I was envisioning, especially the first two with the barn. Thank you SO much for the great photos and a special thanks for getting up so early to take those outdoor shots. You've made my day! I'll be sending you a couple copies of the finished Larry Sparks CD project as soon as it comes out.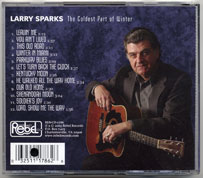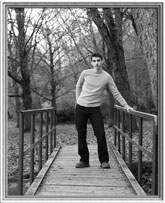 Adam Morris
Experiences to last a lifetime were created by Chagares Photography Studio in Richmond. IN. We first encountered Chagares Photography when we moved to Richmond in 1993 by driving past the studio and seeing all the wonderful photographs in the window. In 1998 our daughter was a senior in high school and we made the decision to have her senior pictures done by Chagares. The settings for our daughter were very friendly and professional by Jim Chagares. He had her pose in many different backgrounds in the studio as well as in the local park where he took pictures of her with her vehicle. When we were notified that the picture proofs were in and ready to look at we went in for the viewing, and the atmosphere was very delightful. Jim and his wife were very friendly and the proofs were out of this world, which caused a problem. We wanted them all! After finally deciding which pictures and package we wanted we departed and waited for the pictures to come in. We were extremely delighted when we received them as they were outstanding. We returned a couple of years later to have some family portraits taken and returned to the same friendly atmosphere and professional settings as we had encountered on our first visit. Again the pictures were unsurpassed in quality. Our past encounter happened this year (2003), when we had our son's senior pictures taken. Again, everything was very friendly and professional. They had many backdrops and another trip to the park for outside pictures. My son decided that he also wanted some black and white shots taken and Jim was happy to oblige. The final product of the last visit was recently received and we must say, "they are great". We have been asked by friends as well as family where we had our pictures taken and we always tell them at Chagares Studio and they should get their pictures and portraits from there also. We really can't think of anyway to improve Chagares Studio because it's really hard to improve on perfection. If you ask us where our next portrait or pictures will be taken, our answer is CHAGARES.
William & Julianna Barns
We were looking for a photographer for our wedding. I heard about Chagares while attending a bridal show at the Richmond Square Mall. They had a CD-ROM with some of their work on it. I have yet to see another photographer offer this.

The Chagares' are very professional. They were always available for questions. They were easily accessible via e-mail and responded quickly.
The day of the wedding they were extremely helpful. They gave us great advice and helped the day go smoothly, keeping everything on time. They really know what they are doing down to an art. Jim and Deb work great together as a team.

William and I absolutely adore our wedding pictures. When we were shopping for photographers I was immediately impressed by their CD. We shopped around and met with other photographers making sure to view all types of their work and not one compared to Chagares Photography. The subject matter, quality, technology and creativity of photography requires an artist and every artist tells a story which is what Chagares portraits do. They capture something a mere snap shot cannot.

I have referred people to Chagares Photography. I've had several friends who have married recently but they shied away from the cost. In the case of your wedding it is an event with lots of expenses but it goes so fast it's only for one day. When it's all said and done the only thing left from the event is the portraits and I would never trust those memories to someone who just did snapshots. Chagares was an expense for us as a young married couple but it was a wonderful investment.

We would definitely use Chagares Photography again. In fact when we have children, I can't wait to see what kind of story Jim & Deb can capture in our family portrait.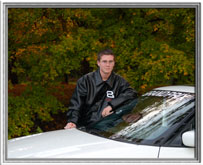 David Johnson
Having my Senior Pictures taken at Chagares Photography was a blast! I felt like a movie star and the pictures were fantastic!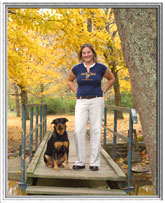 Hillary Foore
I had lots of fun getting my Senior Portraits taken. We did an in-studio session and they helped me decide on clothes and what looked best. Then we did my outdoor session and I had lots of fun taking pictures with my dog. I got my portfolios back very quickly and couldn't decide what I wanted because they were all great.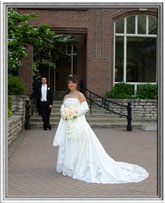 Patty & Mike Dorn
Mike and I are very happy with our wedding album. We liked the photos even better than what we saw on your preview screen and over the internet. You did a wonderful job and we thank you.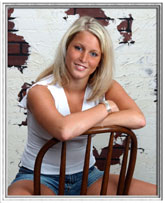 Morgan Williams
I really loved all my Senior Pictures. I believe Jim is a natural born photographer and I would recommend him to anyone. He really does a GREAT job.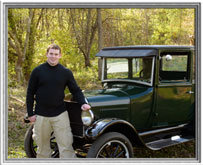 Cory Blunk
I first came to your studio October of 2002 for my Senior Pictures. I must admit it was a great experience. I play a lot of sports and you were more than willing to work with me around my schedule when others were not. I was very pleased with the results as were my parents. I will refer you to all my friends.
Richard Sams
The first time I went to Chagares Photography was to have our family portraits created. Then I had my Senior Pictures taken there and really had a lot of fun. They were awesome and I don't think I would have been treated the same if I had gone somewhere else. My Dad told me they do a great job so I listened to my Dad and he was right. My results were fantastic. When I first saw my pictures I was shocked at how well they came out. I referred my best friend Jake who got his Senior Pictures taken by Chagares also and he loved them. Just try not to make someone laugh when they're trying to be serious because the pictures come out funny, but that's OK because I kept some of those pictures also.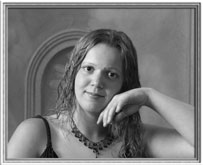 Amanda Wigger
My best friend Staci told me about Chagares Photography. My pictures were GREAT and they are very professional. I would most definitely recommend them to my friends.
Joy Hollingsworth
I loved my Senior Pictures and so did my family. I liked all my poses.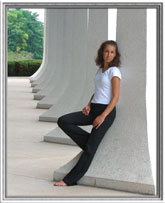 Kelly Marinakes
I love the Senior Pictures Debbie did for me and I'm always here for you when you need a model.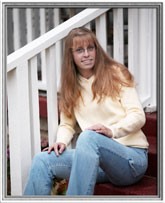 Sara Marsh
I came to Chagares November of 2004 to get my senior pictures taken. It was enjoyable and fun. I found out about them by the CD sent in the mail. We feel as if everything was wonderful and done in a respectful and welcoming manner.
Heather Ann Haisley
I came to Chagares Photography in October of 2002 for my Senior Pictures, Geier Studio recommended me. I was very satisfied with my pictures and would certainly use their services again. I have recommended Chagares to many juniors getting ready for their Senior Pictures.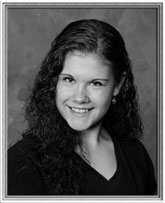 Jennifer Crawford
My first experience with your studio was four years ago at my parents' 50th Anniversary party. You took pictures of our family and we were very pleased with them. Recently my daughter, Emily, was selected to attend a talent convention and we needed a black & white photo of her. We remembered how good a job Mr. Chagares did with the previous photos we had done, and decided to have Emily's pictures done by him. We were in a time crunch, but he did an excellent job and got them done for us very quickly. All in all , our experience with Chagares Photography has been great!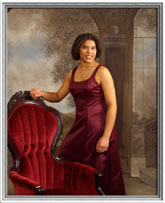 Joan Ekwealor
I first came to Chagares when my sister got her Senior Pictures done. Jim was relaxed and funny. There was no pressure and I had fun. I loved my pictures. They turned out great.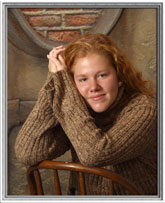 Monica DeWitt
My sister Debbi had her Senior Pictures taken by Chagares several years ago. I had my taken the winter of 2002. My experience was excellent. I would definitely tell my friends, everything was fabulous.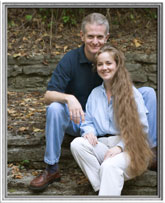 Tim & Misty Hollis
In 1996 we purchased a gift certificate from Chagares Photography at a Kiwanis Auction. We had our engagement portraits created and later our wedding photographed by their studio.We we very satisfied with our results. We returned again in 2002 for some casual portraits. We have referred them to all our friends. We will be Chagares customers for life.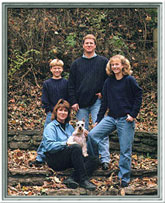 Jeri Buckley
After seeing a display at Richmond Square Mall we came to Chagares Photography for a family portrait in 1997. They are always positive and relaxed; a pleasure to do business with. We have returned several times. We are repeat customers.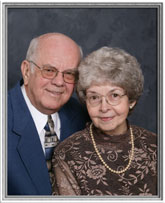 Dick and Kate Horn
I new Jim as a school teacher years ago. I noticed his studio when passing by his location on West Main. In March of 2003 we need a 50th Anniversary picture. They have very efficient service and up-to-date equipment. Their studio display of photographs shows excellent work. We were very pleased with our photographs and the help they gave us in getting our picture in to the paper in short notice. They are very friendly.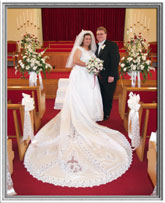 Tim & Heather Poole
I found you in the phonebook and then went to your web site. You photographed our wedding in the summer of 2002. You are very professional and so good at what you do. We were very much satisfied with our results. I wish we had more time to see some more of the wonderful pictures you have in your studio. We would definitely refer our friends to your studio. Deb & Jim, I just want to say thanks again for everything you did to make things go smoothly on our wedding day. Thanks again!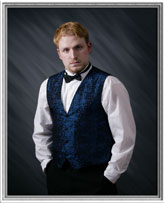 Ryan Shaw
You did my Senior Pictures in May 2003. I had a very nice time and would love to come back again. My Dad told me about your studio. I really have no suggestions that would improve my next experience with you. I was extremely satisfied. I have referred you to many of my friends.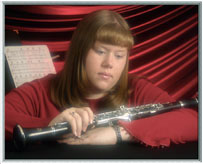 Michele Batchik
My first trip to the actual studio was on the day of my appointment. I came to Chagares Photography for my Senior Pictures. Both Jim & Deb were so nice and helpful in making me look my best for my pictures. My older sister had her Senior Pictures done there three years prior. All of the pictures were wonderful, it made it hard for me to choose which to buy. I will possibly return for a family pictures or college graduation. I would most definitely refer you to my friends.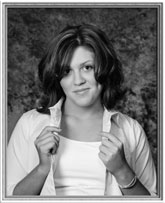 Jesse Abrams
A friend of mine at school told me about your studio. I was very satisfied. I have already told all my friends about you. You took my Senior Pictures in 2003 and it was my first time there. I would certainly use your studio in the future.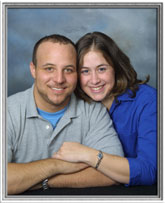 Cameron Frame
We came to Chagares Photography to have couple portraits done. They have a very friendly and welcoming service. I found out about them from a friend of mine. We were pleased with the service we received. Seeing the pictures on a video screen right away was really neat. Everything was great! I would use their service again and have referred them to my friends.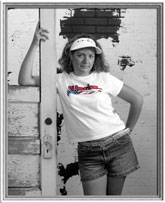 Kimberly Hertel
Getting my pictures taken was awesome. I had a blast.
Randi Whalen
My Mom and Dad researched online and found Chagares Photography for my senior pictures. I had a great time. It was a very relaxed atmosphere. Their studio and photography techniques made me feel really good about myself. I have no doubts about using their studio again and I refer all my friends to Chagares Photography.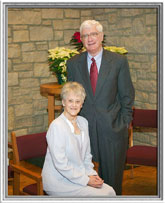 Tom Mullen
Our family first engaged your services many years ago for family pictures, school photography and wedding photography. Our experiences with your studio has been excellent both for quality of work and friendly service. We have refereed you to our friends with enthusiasm.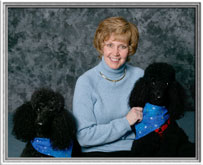 Jeanne Nordstrom
I needed a beautiful picture of my puppies and me.You were both so kind. Each time I share my pictures I mention you. Thank you Deb & Jim for giving us a photographic definition of "our family".
Laura Elstro
I found your studio while driving past your location. I decided to have my senior pictures taken at your studio. I was very much satisfied with your service and the quality of my pictures. I have referred many of my friends.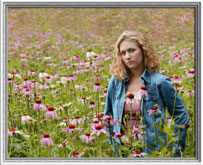 Jessica Buckley
For years my family has had Chagares do our family portraits so it was a natural choice to have Jim do my senior photography. I had a great time and felt very comfortable with Jim & Deb. I loved how my pictures turned our. My only problem was there were too many that I liked.
Nicole Kilgus
I came to Chagares Photography to have my senior pictures taken with my Dad's motorcycle. I had a really fun experience. They made me feel comfortable and relaxed. They also took their time taking my pictures. The 2003 graduates said Chagares' senior pictures were the best. I was totally satisfied with all my pictures! I will have Chagares do my pictures in the future! My portraits are better than I would have thought. I would definitely refer Chagares Photography to my friends.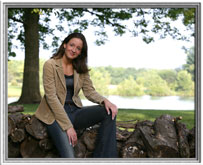 Meghan Bledsoe
I first went to Chagares in August 2003 to get my senior pictures taken. It was the best experience I've ever had. I had so much fun and I'm really glad I chose them to take my pictures. I have yet to see any better quality pictures. These were the first pictures taken of myself that I like (a lot). It was to the point where I couldn't, or I had a hard time picking which poses I wanted. I liked every single one of them, there wasn't a bad one.

I learned about their studio from Tom and Michelle Ladd. I saw their family pictures and the pictures of Chloe and Clair and I thought they were beautiful. The minute I saw them, I knew I wanted Chagares to take my senior pictures.
Since my experience was so great at Chagares, I plan to use them in the future. I want them to be the ones who fulfill all of my photographic needs. I already know that the day I get married I want them to be the ones to take my pictures. I wouldn't change a thing about my experience with them. I recommend everyone to use them if they want awesome service and good quality pictures. They're the best!
Chris Steiner
We had a multi-family picture taken as a Christmas gift for my grandparents. I wanted to have my senior pictures taken so my mother set up the appointment because she was satisfied with the great work Chagares did with our family photos. My senior pictures were great and it did not take a long time to get them. I would go back to Chagares anytime to have photographs taken. I can't think of anything that would have made the experience better, like I said, the photographer was a fun guy to work with. When I get complements on my senior photos I tell my friends to go to Chagares.
Honor State Bank
We have about 300 companies we deal with throughout the year. The only contact we have with them is by phone and fax. Since 2000 we have come to Jim and Deb to get our Christmas cards done. This helps our customers put a face to a name and gets business in the door because they call us out of curiosity! Our customers now joke that our Christmas cards are collectors items and they expect one every year. Jim and Deb always do a wonderful job making sure our group looks great and we always have fun doing it!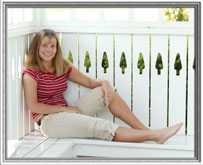 Brittney Johnson
I came to Chagares Photography in June of 2003 for my senior pictures. I enjoyed my photo session. Jim & Deb make a great team! It was like I had known them forever and yet I had just met them. Jim had taken a company photo at my mom's place of work. My mom made up her mind then that I would have my senior pictures taken by Jim.
Brett Fetzer
I went to Chagares for my senior pictures around September 2003. They were very friendly and it was fun. My Aunt Roxann Hollingsworth referred them to me and so did my friend Derek Bryant.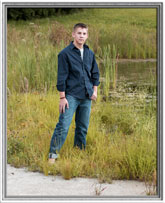 Brooks Boswell
After viewing several friend's photographs done by Chagares Photography we decided to have our son's senior pictures done by Chagares. We wanted unique indoor & outdoor photos but in a relaxed, fun environment. Jim had lots of great ideas and also aloud us to make suggestions of our own. He made our son Brooks feel very comfortable and relaxed which resulted in a fun photographic setting. We especially enjoyed the slide show presentation with all of the great turn out of photos. It was very difficult to choose what photos we wanted as they all turned out so well. Deb & Jim were very personable and helpful in choosing the right settings & photos that met our wants and needs. We will definitely use Chagares for future photos and will gladly refer them to family and friends.
Jessica Morefield
I first came to the studio to check on senior pictures. It was getting late in the year and time was running out. I saw many of the pictures that Chagares had taken on the internet and knew right away I'd be going there. I was very satisfied with my service at the studio and very pleased with my results. I'm sure that I'll use their studio in the future and have already told all of my friends about the studio and what a great experience it would be.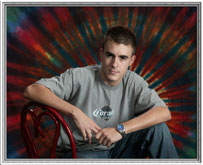 Devin DeVito
I came to Chagares Photography for senior pictures and family pictures with Mom. Chagares was great! I was very comfortable. I loved the very laid back atmosphere. I got a brochure in the mail and was very pleased with the professional quality of the pictures I got. I have referred Chagares to a couple of people already.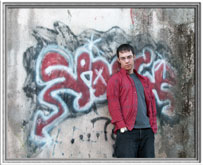 Dustin Wise
I had always admired Chagares Photography's unique style so I chose them for my senior pictures. Jim & Deb were able to help me with two expectations in my pictures. They needed to be different from others and reflect my personality. We had pictures in the studio and in the gorge. Jim always listened to my suggestions to poses and backgrounds. My pictures turned out great. Thanks to Jim & Deb for helping me record memories of my senior year. I would certainly refer friends and also use their studio again.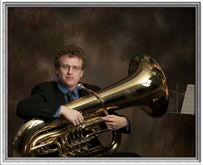 Brian Holman
After being pleasantly greeted upon my arrival we immediately began the session. Jim worked quickly and efficiently, allowing us to get through my outfits and poses. He had many good ideas for poses and was open to and eager to improve on my concepts. I found Chagares Photography by finding their mailings among the massive volume of senior pictures mailers sent to my house.
Sarah Petry
I first came the studio about a month before my session to check out seniors pictures. I would see pictures in the window whenever we drove by the studio. I loved my pictures. I would do it again if I could and I will tell all my friends.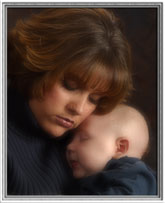 Tracey & Gary Jellison
I first came to Chagares Photography in 1997 to have my daughter's Easter pictures made. I have also had Christmas cards made since 1999 with my employer, Honor State Bank. When I had my son in 2002, we decided to have a family album made and have Christmas cards done as well. We have received many complements on our Christmas cards and I have never seen better pictures of my daughter. We love all of the time & effort put forth by Jim & Deb and the flexibility with our work schedule. We tell everyone we possibly can about the studio and I am sure we will be life long clients! Thank you for capturing such beautiful images of my children.
Elizabeth Byrd

We first came to the studio in November 2003. We were in need of last minute senior pictures for my daughter. I made an appointment for a child who wanted nothing to do with getting pictures made. I left the studio appointment with a daughter who was so happy I had made her go. She thought Jim & Deb were so cool. I've seen Chagares' portraits all over town for years. (And I went to high school around the same time.) I frequent the family candy shop
- The Olympian - for many years. I was very satisfied with the speed, the artisticness, and the friendly surroundings. I have already made an appointment for another daughter to have portraits made.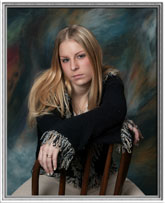 Kylie Kahl

I wanted good senior pictures that would stand out from other peoples. I had a very fun time getting my session done. It was a very fun and exciting experience. I knew about Chagares from the pictures that are in the Richmond Family Care Center. I was so pleased with my pictures. I never expected to see my proofs as a slideshow. It was pretty neat. I would recommend to others to have their portraits made at Chagares Photography. It would be a wonderful place to have family pictures done. You did an awesome job!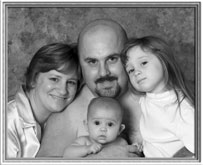 Deena & Chris Andrews

We first came to your studio 5 or 6 years ago for family portraits. We have had family photos that extended to grandparents, animals and our newborn babies. The most important pictures I have are those with my children as infants. These images can never be replaced. They are beautiful. Jim captured the closeness that you feel with your newborn on camera and that is amazing to look back at. I strongly encourage all families to get those pictures if you never do any other professional pictures again!!!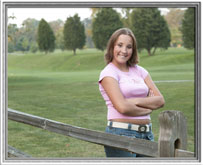 Rachel Cushard
I was ready to have my senior pictures taken. My Mom was pleased with the poses taken of my brother his senior year so we decided to have my pictures taken with Chagares also. I was really impressed with Jim and Deb making me feel at ease. They made me feel comfortable by showing us some of their beautiful photographs, offering a coke and taking charge to which outfits to wear. It took away my guessing and it helped me relax. My Mom was impressed with how much time Jim spent with us and focused on the perfect shots. My Mom and I went to view and choose my photographs which was rather difficult. I was excited to get my order back so quickly. Passing out my pictures is my way of referring Chagares to my friends. I would certainly use Chagares Photography again because I really enjoyed my photo shoot.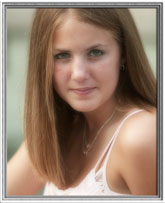 Kristi Arnold
When choosing a photographer for our daughter Kristi's senior portraits Chagares Photography was our first choice. When we came into the studio for her session Jim was very professional yet at the same time he was relaxed which helped Kristi to relax so she could enjoy herself. The session was a fun experience for Kristi and us. Jim was able to capture the real essence of our daughter. We couldn't wait to see the finished product. A few days after the session we were able to see the proofs. The proofs were presented to us in a slideshow presentation with music to go along with it. This was a great way to look at the proofs. We were amazed at how many expressions Jim captured that we didn't see in the session. At the end of the presentation Deb had taken one portrait of Kristi and made a watercolor. She absolutely saved the best for last. What a beautiful portrait. Jim and Deb's professionalism, warmth and friendliness made this a memorable moment in our lives. I was surprised the other day when someone came to me and said "I saw your daughter's picture in the window". I had no idea what they were talking about, they explained and I had to see for myself. "Wow!" "It's just beautiful". We recommend the studio to all of our friends and family. But most of all Jim and Deb have made customers for life.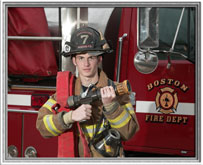 Zack Robbins
I came to Chagares Photography for my senior pictures in October 2004. They made sure I was comfortable. They didn't rush or act like they didn't care about their work. They were polite and even offered me a Dr. Pepper.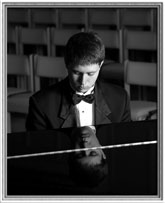 Drew Rhoda
We had our family portrait taken by Chagares Photography five years ago. I then came to them for my senior pictures. I had a personal session with good results. In the future tell the client to smile. In my session you told me I should but then when it came time to take pictures you told me to do different things.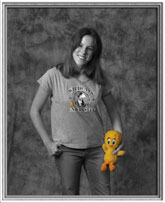 Megan Johnston
I came to Chagares Photography in August 2004 for my senior pictures. It was fun. It was a comfortable atmosphere and it was easy to express myself. We received the CD in the mail and were very pleased with the different styles and backgrounds there were to choose from. I was very pleased at the excellent service. I would definitely recommend them to anyone.

Chris Feaster
I came to your studio August 2004 because I needed senior pictures. I like the way they use the CD to show their excellent talent. I really liked my pictures. Jim and Deb are very nice. I found out about the studio from a CD I got in the mail. I was very satisfied with the results and the digital presentation. I really like how they use technology as a major part of the whole experience.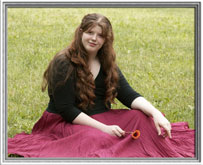 Rebecca Bach
My sister Elizabeth came to your studio two years ago. We learned about you through Bethany Theological Seminary. I had both in and out of studio pictures and enjoyed all commentary on my more dramatic wardrobe and I also had fun. I was most definitely satisfied with the results. I didn't know I cleaned up so nicely. I think there should be more tie-die options. But other than that I was very pleased.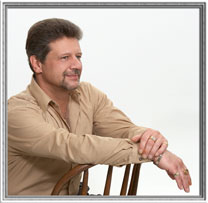 Tom Buccella
I have had the pleasure of knowing Jim & Deb for a number of years. My first use of their services was in 2003 for my son's graduation pictures; then later for myself for business cards. In 2006, I had need for additional business cards and came to Jim with a basic concept of what I thought I wanted. I am a realtor and didn't want the standard realtor "mug shot", nor a spin off of what some other realtors were doing. I turned the reins completely over to Jim and Deb and they ran with it! The final result was great AND fast. I have had nothing but great compliments on my cards from everyone that sees them. The experience working with Jim & Deb can only be described as warm, friendly, and true professionalism! You are made to feel that you are not "just a client" but a friend, and they prove that client service does still exist. They are both truly consummate professionals!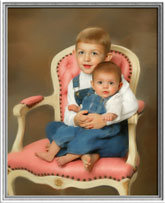 Jennifer DeLong
I first came to Chagares in November of 2004. My daughter was only 4 months old and my son was four years old. It was the first time they had professional pictures taken. They captured moments of my children that no other photographer had been able to get. They didn't just take their picture, they created a treasure that can never be replaced. They were very patient with my two young ones, and just when I thought they certainly couldn't have gotten a good picture, we see they got a lot of great pictures. We heard about the quality of pictures that Jim and Deb take through word of mouth. Words can't express how satisfied we were with the results of our portraits. Thank you so much for the memories of my children that you created, and are going to continue to create. You do an amazing job!
Megan Miller
I came to Chagares for Senior pictures to include my pet cat, Pookie, my car and several changes of clothes. They did everything we were requesting and more than we had expected! We were referred to Chagares by their past customers. The service was 5 star! Jim and Deb made us so comfortable and at ease; it was a very pleasant experience. All of the photographs were so very good it was very difficult to choose. There were absolutely none we didn't like. Chagares Photography is the ONLY studio for us. Why would we go any where else? Jim's photography is outstanding. It is clear in his pictures he enjoys what he does.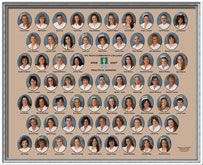 Ivy Tech Community College
We have been using Chagares Photography for our nursing photographs for state boards for several years. We have been very pleased with the quality of the pictures provided to the students. Chagares Photography comes to our campus, sets up, collects the money and delivers the photographs to me personally. The price is reasonable and provides the students with what they need for state board requirements, a composite picture, and the option of purchasing additional photos if desired.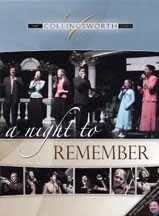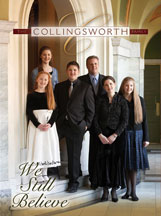 The Collingsworth Family
Chagares Photography photographed our live DVD concert, "A Night To Remember, in 2006. We hired them again to photograph or next CD "We Still Believe", in 2007. We were very satisfied with the results and our experience was very smooth.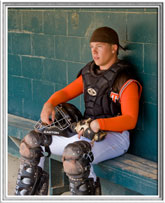 Holden Smith
I came to your studio in September of 2008. I needed Senior Pictures. My experience was excellent. Jim Chagares was great. He was willing to do anything to make me happy. My Aunt in Cincinnati had seen his work and my grandparents from Richmond had seen his work and both thought his work was very good. I was extremely satisfied. Everything turned out even better than I had expected. I wouldn't changed anything. It was perfect. I have referred a lot  of my friends already because they wanted to know who did my pictures.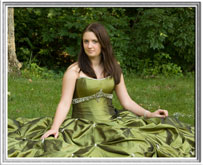 Roxie Deer
When selecting a studio for my senior pictures I wanted to make sure the pictures were classic and would last a lifetime. Chagares had done our family potraits in the past and he was my first choice. Chagares Photography allowed me to showcase all the important aspects of my life in my pictures, while still allowing the picture to be timeless. The pictures really came to life when we moved outside to work with my dogs. Jim caught the attention of the dogs quickly and made them relax in front of the camera. I have never been more pleased with a photographer and the work he created. My senior pictures are gorgeous and they all keep the classic look of senior pictures.
Skip Edmonds
Your article is the best on the web about understanding layers. I read it last night, practiced, and now I feel I have a better understanding of the process. This is after reading about 10 other articles. How did you cram so much information in such a short article? But thank you for doing so!
Nanette Hallman
We came to your studio when our daughter was only 10 months old in 1997 and again in 2000 when she was 3 1/2. I wanted a portrait of Mallary that would show her personality. Debbie and Jim were able, each time, to capture a serene quality with our daughter. A family member referred us to your studio and we were thrilled with the our portraits. We were more than pleased!
Richmond Day Nursery
Many thanks to you for the lovely framed composite of the Day Nursery children and teachers. It is very special and appreciated by all.